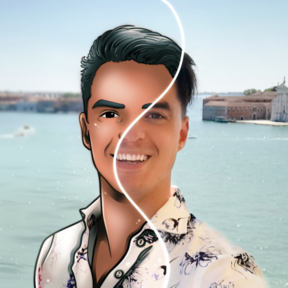 Imagine you had the opportunity to move into an incredible mansion with a ready-made awesome social circle that elevates your mood, productivity, fun, revenue and adventures ❤️
Are you looking to level up your life?

Want to escape the 9-5?

Have you already escaped and are looking to double down your results by leveraging a knowledgeable community?

Are you looking to spend time with an uplifting and supportive crowd of like-minded free-thinking, entrepreneurial, creative and independent individuals?
Want an incredible work / life balance that means you can seamlessly mix #GETTINGSHITDONE with sun, fun and freedom? ❤️
Then THIS IS FOR YOU! ✅
It is shocking we have managed to stuff so much value in a package that only cost a little bit more than the old option of living in a room / flat or apartment by yourself or with whoever else the landlord has landed you with, fingers crossed they clean up!!
To live how we live, typically you have to work your way up the ladder and when you have the money to buy a place like this when you're too old to enjoy it. And you don't tend to have a community of ambitious friends who want to move in with you. Maybe you can enjoy such an epic social if you are VERY lucky with your childhood friends, or have spent countless hours at stuffy networking events, have dodged the leaches and value suckers and have crafted a carefully curated circle of value givers
WE SHORTCUT THE SYSTEM! We have put in the hard work for you and give you your time back
The value we have packed into our offer is astronomical when you tally up the costs of everything we offer. And that's before you consider the time & money you save by getting quick answers to business problems, or even the money you save by always having epic dinners prepared for you or simply not spending money on taxies, restaurants and bar priced drinks.
Sometimes we have to kick ourselves to remind ourselves how privileged we are. While the world is going crazy it's like we have created our own protective and productive bubble, where you can sip a cold beer by the pool working on your latest venture, or chatting away around a BBQ.
Part of what makes this experience so great is the natural aspect of it. Nothing is forced. No compulsory events or classes. Everything is organic. The events and talks change depending on the colivers interests and schedule. Join if you have time, maintain the hustle if you have meetings. And not everything is about work. Bond over shared hobbies, on hikes, boat parties and more. This way, collaboration does happen but it happens after you have got to know someone, have shared some positive experience, and this sets a strong foundation for a successful venture.
No followed people