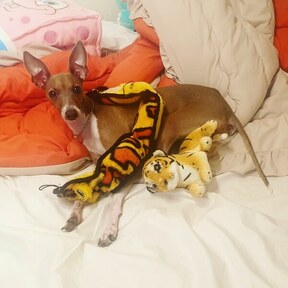 Hello
I'm Judy from South Korea
I lived in Sydney Australia
So my watsapp number can be different
I will work in Malta from October 7th
I love to meet people
Try to learn new things
Want to make a happy bubbly life
I would love to join with my beautiful new house
Also Bambi will love you so much!
I'm not a smoker
I do drink but rarely
I'm a binge drinker
What else
I work in gaming company
I do love to dance/fishing/playing piano/cooking/bartending/beauty stuffs learning(eyelashes extension, nail, skins, massage)
My previous job was beautician, piano teacher, bartender, private driver, model, actor etc ..
Anytime ask to me
I can help you to find a room
And stay longer in Malta with me
Insta : cutycutyjude
Watsapp : +61 434019942
Cheers!
No followed people